Welcome reception
Enjoy a relaxed evening of drinks and cocktail food at the welcome reception, providing a great opportunity to network with fellow delegates.
Date:
Tuesday 21 August 2018
Time:
5.00 pm – 6.30 pm
Venue:
Boulevard Auditorium foyer, Brisbane Convention & Exhibition Centre
Cost:
Included for all registered symposium delegates
Guest tickets A$55
Dress:
Casual
Casual barbecue dinner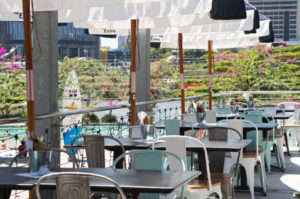 Join friends and colleagues for an Aussie style barbecue dinner at Southbeach Social, which is located in the centre of South Bank Parklands overlooking the man-made beach with lovely views across the Brisbane river to the city. The dinner package includes a selection of beer, wine, and soft drinks from a limited tab. Spirits and other drinks may be purchased from the bar.
Southbeach Social is approximately 10 minutes walk from the Brisbane Convention and Exhibition Centre.
Date:
Wednesday 22 August 2018
Time:
7.00 pm – 10.00 pm
Venue:
Southbeach Social
30aa Stanley Plaza, South Bank Parklands
Cost:
$50 per ticket
Dress:
Casual
Symposium dinner

SOLD OUT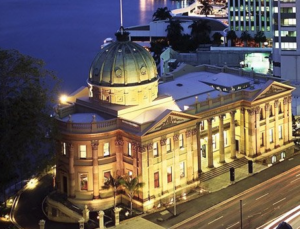 The symposium dinner will be held at Customs House, one of Brisbane's heritage icons, located along the riverside in the CBD. The evening will feature a three course meal and beverages, light entertainment, and provide another opportunity to network with fellow delegates.
Walk to Customs House down Queen Street in the CBD or along the river boardwalk. Bus and train stations are located nearby while the City Cat stops at the Riverside Centre just a few minutes walk from Customs House.
Date:
Thursday 23 August 2018
Time:
7.30 pm – 11.00 pm
Venue:
Customs House
399 Queen Street, Brisbane
Cost:
A$130 per ticket
Dress:
Cocktail