Inge Depoortere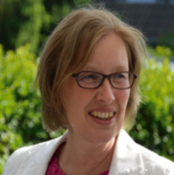 Inge Depoortere is professor at the University of Leuven in Belgium. After her master studies in biochemistry she obtained her PhD in sciences at the faculty of medicine in Leuven in 1991. She was appointed at the University in Leuven in 2002 and became head of the "Gut Peptide Research Lab" of the Translational Research Center for Gastrointestinal Disorders (Targid) in 2008. Currently, the main focus of her research is on the nutrient sensing mechanisms in the gut and on the role of clock genes in the regulation of physiological processes in the gut. She has published more than 125 papers (h-index 36) in peer reviewed international journals and has given numerous invited presentations at international meetings. Inge Depoortere is associate editor of several journals and is member of the steering committee of the "International Regulatory Peptide Society".
Mike Gidley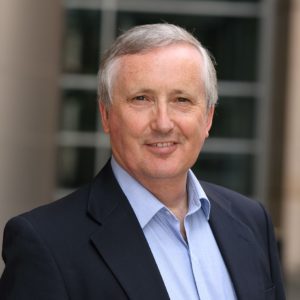 Professor Mike Gidley is Director of the Centre for Nutrition and Food Sciences (CNAFS) at The University of Queensland (UQ). Prof Gidley's career includes 22 years in food R&D in the private sector before joining UQ in 2003. Research themes within CNAFS include 'Smart Selections' (how to identify the right combinations of raw materials and processing to deliver consumer-preferred foods), 'Naturally Nutritious' (maximising the intrinsic nutritional properties of agricultural products in foods and ingredients) and 'Uniquely Australian' (identifying and validating opportunities for elite products from foods and ingredients that can only have come from Australia). Prof Gidley's own research is focussed on structure – function – nutrition relationships in plant-based foods and ingredients. This has led to the detailed characterisation of starch and dietary fibre digestion/fermentation in vitro and in vivo, with the understanding generated leading to opportunities for optimising nutritional value of foods and feeds.
Brooke Humphrey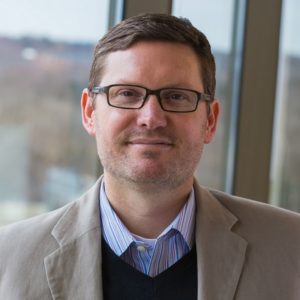 As the Strategic Marketing & Technology Director for Provimi US, Brooke is responsible for new products services and solutions to support commercial livestock production. These include core areas of customer insights and innovation, additives and digital technologies to provide our customers with cutting edge business solutions. Prior to joining Cargill in 2010, Brooke was an Animal Science Professor at the University of Maryland and California Polytechnic State University. Since joining Cargill Brooke has held positions as the Global Technology Lead for Make Your Own Diet, R&D Director across pork, poultry, aqua, ruminant, equine, pet and modeling, R&D Director – Swine and more recently the Global Technology Director – Swine. Brooke earned his Animal Science degree from California Polytechnic State University in San Luis Obispo, Master of Science in Animal Science from the University of California-Davis, and Ph.D. in Nutrition and Immunology.
Mark Lyte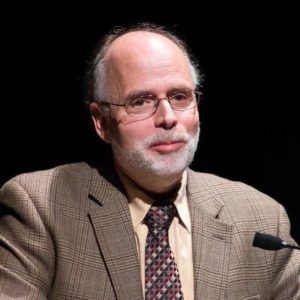 Mark Lyte is a Full Professor with board certification in clinical laboratory medicine in the Department of Veterinary Microbiology and Preventive Medicine, College of Veterinary Medicine at Iowa State University. Following completion of a BS degree in Medical Technology from Fairleigh Dickinson University, he obtained Master's and PhD degrees in the fields of Biophysics and Cellular Immunology at the Feinberg Graduate School of the Weizmann Institute of Science in Israel. Subsequently, he completed two postdoctoral fellowships, the first in immunotoxicology at the Medical College and Virginia and the second in clinical immunopathology at the University of Pittsburgh School of Medicine.
Eugeni Roura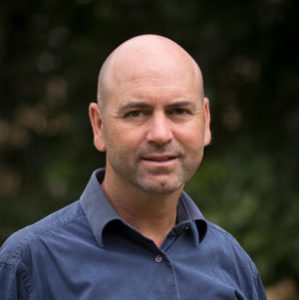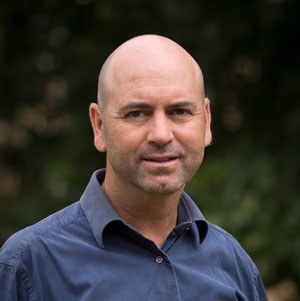 Eugeni Roura is an enthusiastic nutritional chemosensing scientist. His academic career started in the Veterinary Sciences grounds (Universitat Autonoma de Barcelona -UAB-) but he soon focused his interest in digestive physiology and nutrition (PhD in Nutrition -UAB- including an MPhil from the University of California, Davis). He joined The University of Queensland (UQ) in 2010, where he leads a research team and an applied molecular biology lab. His main research interest relates to uncovering how nutrient chemosensing mechanisms (mainly taste and smell) may modulate appetite and food intake in humans, pigs and poultry. Prior to joining UQ, Eugeni worked for the Food and Feed industries as an R&D and Technical Manager over 16 years, which trained him on Strategic R&D management and Technical and Market-focused services in a global highly competitive environment.
Stephen Simpson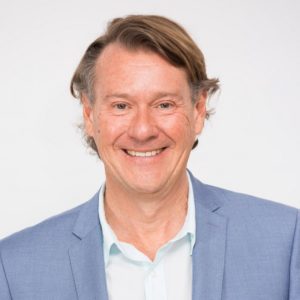 Steve Simpson is Academic Director of the Charles Perkins Centre and Professor in the School of Life and Environmental Sciences at the University of Sydney. After graduating as a biologist from the University of Queensland, Steve undertook his PhD at the University of London, then spent 22 years at Oxford before returning to Australia in 2005 as an Australian Research Council Federation Fellow, then ARC Laureate Fellow. Stephen developed an integrative modelling framework for nutrition (the Geometric Framework), which was devised and tested using insects. This has since been applied to a wide range of organisms, from slime moulds to humans, and problems, from aquaculture and conservation biology to the dietary causes of human obesity and ageing. He has also revolutionised understanding of swarming in locusts, with research spanning neurochemical events within the brains of individual locusts to continental-scale mass migration.
In 2007 Steve was elected a Fellow of the Australian Academy of Science, in 2008 he won the Eureka Prize for Scientific Research, in 2009 he was NSW Scientist of the Year, in 2013 he was elected a Fellow of the Royal Society of London and in 2015 was made a Companion of the Order of Australia. Steve has also been prominent in the media, including presenting a four-part documentary series for ABC TV, "Great Southern Land".
David Val-Laillet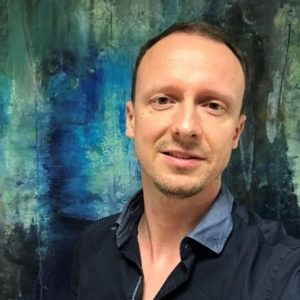 David Val-Laillet is a research director from INRA, with a main expertise in behavioural neurosciences and nutrition. He is the director of the INRA NuMeCan department (Nutrition Gut Brain), as well as the deputy director of the NuMeCan Institute, a multi-organization research federation under the supervision of INRA, INSERM and University of Rennes, with around 140 collaborators including clinicians. His research team is a world leader in the use of the pig model and functional brain imaging for nutrition research, and is aimed at proposing innovative translational research on the gut-brain axis under the "One Health" concept, from the pig model to human.
Yulong Yin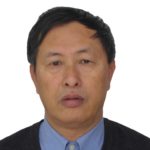 Dr Yulong Yin is an Academician of the Chinese Academy of Engineering, a Distinguished Professor of the Institute of Subtropical Agriculture and the Graduate University of the Chinese Academy of Sciences, Hunan Normal University and Nanchang University of China. During his career, Dr Yin has been particularly focussed on nutritional metabolism in swine and poultry, for which he has been granted 42 Patents, and published 400 peer reviewed research papers and 9 books.